WELCOME

Welcome to the parish website of The Church of The Most Precious Blood' Sidmouth within the Roman Catholic Diocese of Plymouth. Our parish priest is Canon Paul Cummins and he lives in the presbytery.
Everyone is welcome here, no matter who you are or where you are on your faith journey. If you have lost touch with us for a while we would be delighted to see you again and listen to your story. As we continue our journey of faith through the Ordinary Time of autumn, I pray that God may refresh and renew each one of you and give you a deeper understanding of His love for you.

LATEST NEWS
<!

PPC meeting - November
The notes of the most recent PPC meeting are available
here
.

Pope Francis' prayer intention for November 2017
Christians in Asia:
that, bearing witness to the Gospel in word and deed, they may promote dialogue, peace, and mutual understanding, especially with those of other religions.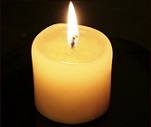 November 2017
November is the month during which we traditionally remember those who have died. The great feast of
All Saints
starts the month, as we celebrate the lives and witness of the many men and women who lived their lives conscious of their loyalty to Christ and His Church. Mass will be celebrated here on Tuesday 31st evening at 7pm and on Wednesday 1st at 10am.
All Souls
brings us a reminder of our short lives and our Catholic duty to pray for the Holy Souls. Mass will be at 9am on Thursday 2nd. Throughout November there is a basket underneath the altar which contains the names of our beloved deceased family and friends. Please help yourself to pens and paper in the porch for this. After Mass on Friday 3rd we will go to the cemetery for 10:45am to bless the graves. Grave lights are available to buy from the parish office for £1 each. On Friday 10th at 6pm there is a
Service of Remembrance and Light
designed for those who have been bereaved recently. All are most welcome, and there are refreshments in the hall afterwards.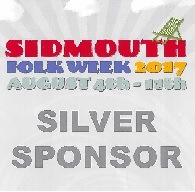 Sidmouth FolkWeek 2017
We had a wonderful FolkWeek, and hope you did too! Did you manage to get one of our awesome 'God Loves Folk' badges? We were delighted to sponsor the Opening Concert at Sidmouth FolkWeek once again, showing our support for Sidmouth's most exciting and colourful week of the year. The Folk Mass on Sunday morning at 10:30am was the feast of the Transfiguration, so we were full of joy and light. The church was packed and we welcomed several visiting musicians to our merry band to enjoy celebrating Mass together. 'Holy busking' on the seafront went down a storm!

Tweet tweet...
We now have a twitter account @SidmthRCParish - please follow us so we're not lonely!