WELCOME

Welcome to the parish website of The Church of The Most Precious Blood' Sidmouth within the Roman Catholic Diocese of Plymouth. Our parish priest is Canon Paul Cummins and he lives in the presbytery.
Everyone is welcome here, no matter who you are or where you are on your faith journey. If you have lost touch with us for a while we would be delighted to see you again and listen to your story. As we journey through the special season of Lent, I pray that it may be a time for you to draw closer to God as you prepare for the joy of Easter that awaits.

LATEST NEWS
<!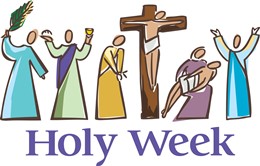 Holy Week
Our
leaflet
gives you details for all the services over this most important week of our year. We look forward to seeing you there.

Pope Francis' prayer intention for March 2018
Formation in Spiritual Discernment:
that the Church may appreciate the urgency of formation in spiritual discernment, both on the personal and communitarian levels.

Transfiguration
You don't need to go up a high mountain to make a sacrifice. You don't need to go up a mountain to meet God. Come to Mass, bring the offering of yourself, and you will encounter Him here. Then your face, reflecting His glory, will shine like the sun for all to see. You will become a tabernacle, a dwelling place for God.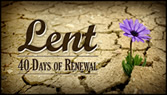 Look out for LENT!
Our
leaflet
gives you all the information you need about the events we have planned to help you make the most of this special season. We look forward to seeing you there.

PPC meeting - January
The notes of the most recent PPC meeting are available
here
.